Signage
Transform your business with bespoke signage
CHOOSE A CATEGORY
INTERNAL SIGNAGE
Internal signage works perfectly for ensuring that new and returning customers know exactly what your business is about. Ever since we were established, we have been providing internal signs in South Yorkshire for a range of businesses; from nightclubs, restaurants and takeaways through to car showrooms.
From the initial conception of your idea, Signhouse UK is dedicated to working with you to ensure that you receive everything you need for your brand, which includes guiding you through the earliest design options right up to when we plan and install the signs into your business.
View Examples
Contact Us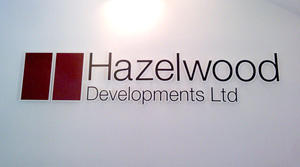 EXTERNAL SIGNAGE
External signs are the great advertisers of any business, as when a customer thinks about your business, its logo and design should be the first thing that comes into their head. With this in mind, Signhouse UK offers a range of external sign design and implementation services for a wide range of businesses within the South Yorkshire area.
Whether you want a sign stretching a hundred feet, or merely something to place over your door, here at Signhouse UK, we ensure that we can help any business with their branding and advertising needs.
View Examples
Contact Us